Resources for Faculty
The Study Abroad Office at Concordia exists not only to help students facilitate their study abroad experience, but also serves the faculty and staff by educating about study abroad programs, providing resources and guidance for those who seek to develop Global Education Courses and other international programs, and offering classroom presentations.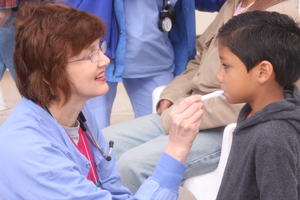 Below are links to the most common services utilized by Concordia faculty. If you have other questions, please utilize the contacts below.
Looking for ways to enhance your study abroad programs for your students? Our faculty-leader toolkit is an excellent resource, whether you are just starting to consider running a Global Ed program, or a seasoned veteran. We've got resources to help guide your program development so that students have a safe and transformational learning experience abroad. Click below for the toolkit.
Faculty Study Abroad Toolkit
Faculty Handbook